Optimize your home equity with HomeSafe®
Whether you are looking for flexibility or the maximum payout, the HomeSafe® suite of jumbo reverse mortgages are solutions tailored to you.
How does HomeSafe® work?
Borrowers must be homeowners 55* or older with some equity. The amount of loan proceeds depends on the borrower's age, the appraised value of the home, and the type of HomeSafe® loan you choose.

Proceeds pay off your current mortgage, and you can get the remainder as cash. As long as you continue to pay your taxes and insurance and uphold the terms of the loan, you keep the title to your home and live there payment-free. The loan is not due until the last living borrower leaves the home.
With room in your budget after eliminating mortgage payments and cash in hand, you can create a retirement you feel good about.
*For certain HomeSafe® products only, excluding Massachusetts, New York, and Washington, where the minimum age is 60, and North Carolina, Texas, and Utah, where the minimum age is 62. The HomeSafe® reverse mortgage is a proprietary product of Finance of America Reverse LLC and is not affiliated with the Home Equity Conversion Mortgage (HECM) program. Not all HomeSafe® products are available in every state. Please contact us for a complete list of availability.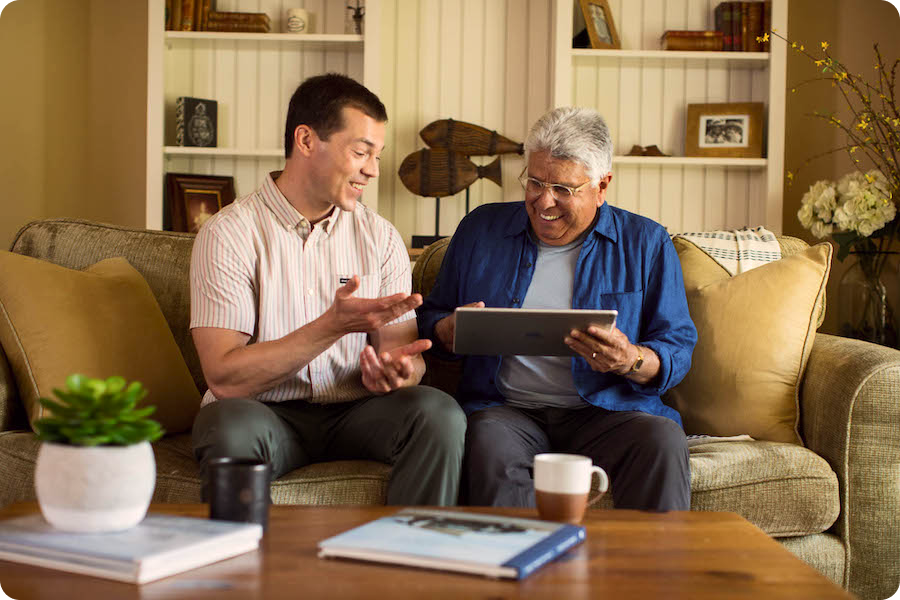 What are the benefits of HomeSafe

®

?
Eliminate monthly mortgage payments*
No mortgage insurance premium (MIP) or origination fees
*The reverse mortgage borrower must meet all loan obligations, including living in the property as the principal residence and paying property charges, including property taxes, fees, hazard insurance. The borrower must maintain the home. If the borrower does not meet these loan obligations, then the loan will need to be repaid.
Ready to retire, your way?
Call

833-497-3716

or sub

mit your contact
request and one of FAR's Educators will be in touch with you as soon as possible.