Improve

cash flow as you age
EquityAvail is the groundbreaking retirement mortgage that frees up your cash flow without forcing you to downsize.
How does EquityAvail work?
EquityAvail combines the advantages of both traditional mortgages and reverse mortgages. It begins with 10 years of monthly mortgage payments and then mirrors a reverse mortgage by eliminating the monthly mortgage requirement for the remaining life of the loan. The borrower is responsible for all property tax and insurance obligations.
EquityAvail is for people 55+ who own and occupy their home as their primary residence, who have an existing forward mortgage, and who would be short to close on a reverse mortgage.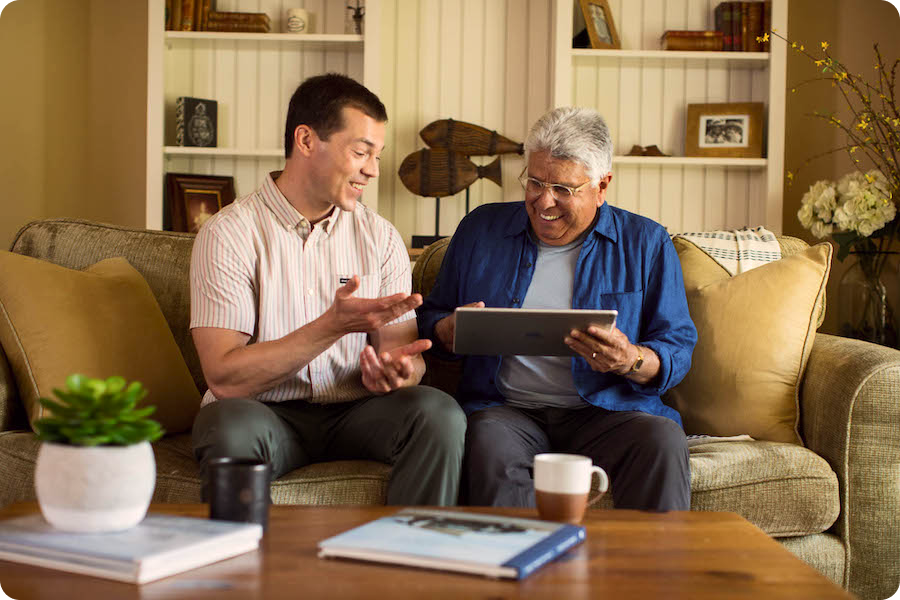 What are the benefits of EquityAvail?
Lowers monthly mortgage payments for 10 years
After 10 years, monthly mortgage payments end*
Potential lump-sum cash on day one!
*The reverse mortgage borrower must meet all loan obligations, including living in the property as the principal residence and paying property charges, including property taxes, fees, hazard insurance. The borrower must maintain the home. If the borrower does not meet these loan obligations, then the loan will need to be repaid.
Important information about this loan product:
The borrower is required to make non-amortizing payments for the first 10 years (120 months) of the loan term. These payments will not cover the full amount of interest accruing and interest will be added to the principal balance of the loan. When the payment period ends, interest and fees continue to be added to the loan balance over time. The loan balance after negative amortization depends on the loan term, which varies by borrower. The loan balance continues to grow over time as interest is added to the loan. This loan will reduce the borrower's equity in the home which may make it more difficult to refinance the loan or to obtain cash upon the sale of the home. By refinancing an existing loan, the borrower's total finance charges may be higher over the life of the loan. Primary occupancy only. Not available in all states. Additional terms and conditions apply. Ask a licensed loan officer for more details.
Ready to retire, your way?
Call

833-497-3716

or s

ubmit your contact request and one of FAR's Educators will be in touch with you as soon as possible.
By submitting this request for information, I hereby provide my signature, expressly consenting to receive information by email or phone, via automated dialing systems, texting, and/or prerecorded messages, from or on behalf of Finance of America Reverse LLC and its fulfillment partners and may agree to receive other offers on the telephone number I provided above, including my wireless number, even if I am on a State or Federal Do-Not-Call list. I understand consent is not a condition of purchase and that I may revoke my consent at any time. I can revoke consent by calling FAR customer service at 855-421-4745, or contacting my loan officer.